The purpose of this online workshop is to explore the various careers of successful women in STEM, with the hopes of inspiring the attendees to pursue their interests in STEM.
The attendees are put into breakout rooms with the speakers. This will allow for a more personal Q&A session where attendees can feel more comfortable with asking questions and form deeper connections with the speakers.
View the recordings here.
Dr. Laura Arbour
Professor - Department of Medical Genetics
Dr. Laura Arbour is a Professor in the Department of Medical Genetics at UBC and Affiliate Professor of Medical Sciencea at UVic. She is a trained paediatrician and medical geneticist, and her research focuses on Indigenous health issues. Her project, "Silent Genomes" works to improve the accessibility of genetic diagnosis in Canadian Indigenous populations.
STEM Sorority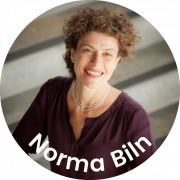 Norma Biln
CEO and Co-Founder of Augurex
Norma Biln is the CEO of Augurex, a Canadian biotech company that produces diagnostic blood tests for arthritis. She previously worked in clinical research at Pfizer Pharmaceuticals and has been voted as both one of BC's most influential women in STEM and one of Canada's most powerful women.
STEM Sorority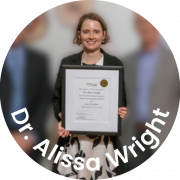 Dr. Alissa Wright
VGH Head, Division of Infectious Diseases
Dr. Wright is the head of the Division of Infectious Diseases at Vancouver General Hospital, and is the creator of the Transplant Infectious Diseases service. She also researches infections in solid organ and bone marrow transplant recipients.
STEM Sorority
Schedule for the workshop
60 minutes total
11:30 – Introduction
Attendees are split off into breakout rooms with the speaker of their choice
12:00 – Speaker's presentation followed by Q&A session with attendees
12:30 – Wrap-up